About the Course
When someone has been wronged in some way, the urge to litigate can be overwhelming. They have suffered damages! Someone wronged them! Someone did not deliver the goods they were supposed to in time! Some squatter isn't paying them rent any longer. So now they want to sue them in civil court.
But civil suits are long, difficult slogs, especially for someone who doesn't make a living handling them. This is where a civil lawyer's role comes into picture.
If you know the court proceedings and civil drafting well, your career as a litigator can launch with the highest speed! This course has been specially designed for that.
This course, developed for law students and lawyers, will teach you all about the process and stages of civil litigation, drafting of plaint, written statement, interim applications, etc., and most importantly, it will open the door for an internship opportunity at the end of the course!
About Lawctopus Law School
Lawctopus Law School has taught a wide range of practical skills to over 10,000+ law students, young lawyers, professionals, academicians, and business people. Over 1000 students have rated our courses and the average rating is 92.6/100 call our online courses a 'warm' learning experience!
At LLS, our courses are developed by subject matter experts (practitioners and academicians) and these courses are a mix of rigorously researched reading modules, recorded lectures by industry experts, weekly live sessions by experts, assignments (with personalized feedback), special, add-on career webinars, and the now famous 'warmth and care' of LLS.
Structure of this Course
Module 1: Introduction to Civil Drafting and Procedure for Initiation of a Civil Suit
Orientation to Civil Drafting and Civil Proceedings
Module 2: Court Machinery and Steps Involved in Civil Litigation
Where and how to file a suit?
How to authorize your representatives?
Nomenclature of different petitions
Stages of civil proceedings (steps involved)
Sample Vakalatnama
Module 3: Drafting of Legal Notices
How to draft a legal notice?
How to draft a reply to legal notices?
Sample legal notice
Sample reply to a legal notice
Module 4: Drafting of Plaint [Civil Drafting 101]
Rules for drafting a plaint
How to draft a plaint? (share screen video with sample plaint)
Rejection of plaint
Module 5: Drafting of Written Statement [Civil Drafting 101]
Introduction to drafting of a written statement
Rules for drafting a written statement
How to draft a written statement? (share screen video with sample written statement)
Set off and counter claim
Module 6: Drafting of Evidence Affidavit
Rules for drafting an evidence affidavit
How to draft an evidence affidavit? (share screen video with sample evidence affidavit)
Affidavit under Section 65B for certification of electronic evidence
Module 7: Drafting of Interlocutory Applications
Introduction to drafting of Interlocutory Applications
How to draft Interlocutory Applications? (share screen video with sample application)
Module 8: Comparative analysis of three civil drafts
How to draft a Recovery of Debt Application,
How to draft a Complaint under Negotiable Instruments Act
How to draft a Statement of Claim in an Arbitration
Unique Elements of this Course
1. Weekly Q & A based live sessions
Get all your doubts and queries cleared from the faculty in a live session!
2. Self Assessment Assignment
Draft an Interlocutory Application!
3. Compulsory Assignment (learn by doing)
Draft a Plaint or an Application under Section 65B of IT Act.
Note: Your assignment will be evaluated by the faculty in depth and personalised feedback will be given to each learner!
MCQs to test your knowledge!
4. Supplementary webinars/workshops
How will this course help you?
This course will teach you end-to-end about civil drafting and civil proceedings
You will learn about the stages of civil litigation and the skill of drafting a plaint, written statement, interim applications, affidavits, etc.
It will save 2 years of your legal career! What a lawyer learns after 2 years of practice, you'd have learned in 2 months
Law students will be able to ace related internships
Lawyers will be able to start their practices in the 'civil side'
Meritorious learners will get internship opportunities in litigation chambers/law firms
Who can enroll for this course?
Law students
Legal professionals
Litigators wanting to start on the 'civil side' of things
Law graduates wanting to learn about civil drafting
Academicians wanting to upgrade their practical knowledge
Faculty and Course Developers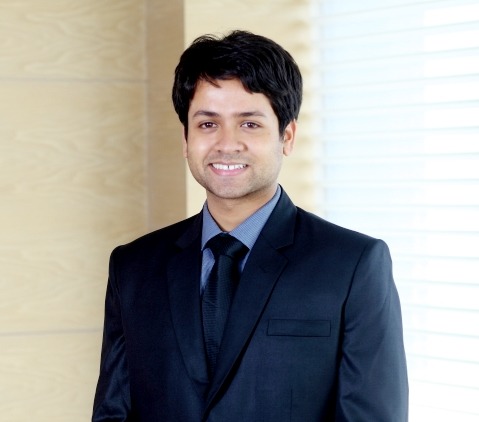 Mr. Gourav Mohanty is a Senior Associate in the Dispute Resolution Team of Shardul Amarchand Mangaldas & Co., based out of the Mumbai Office.
A gold medalist, Gourav Mohanty graduated from Symbiosis Law School, Pune, 2016. While in college, Gourav received the Ram Jethmalani Scholarship and the Chancellor's Award for Best Outgoing Student in the Undergraduate Program from Symbiosis International University. He has also received the 2nd prize in Linklaters NSLR Contract Drafting Competition.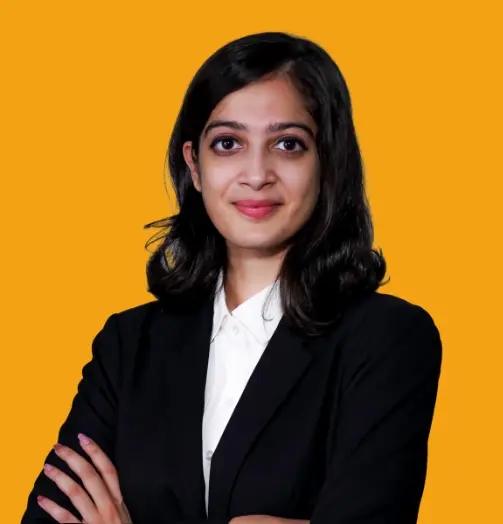 Mrs. Akanksha Mishra is an independent litigator, practicing at the Bombay High Court, Nagpur Bench. She has handled a variety of matters in the field of real estate, arbitration, intellectual property, civil and commercial litigation.
Akanksha has also been the Corporate Counsel for PSUs and Startup Companies where she has worked on diverse facets of legal transactions including drafting of Agreements, conducting due diligence, etc.
She is also the president of an NGO working for the transformation of Government Schools. Presently, Akanksha is working as the Head of Lawctopus Law School and is passionate about teaching with rigour and care.
Mr. Tushar Giri graduated from Symbiosis Law School, Pune with BBA LLB in 2018. He is currently a practising advocate at the High Court of Delhi as well as the Supreme Court.
He is also a founding partner of 'Kalp Law', a dispute resolution law firm based in Delhi which has associate offices in Bangalore, Chandigarh and Shimla.
His practice area encompasses all kinds of litigation matters but majorly he deals with cases relating to Constitutional and Administrative Law, Environment Law, and Criminal Law.
Placement Assistance
Lawctopus has tie-ups with many lawyers, law firms, and companies who publish their job and internship vacancies with us.
We are happy to introduce learners securing the highest possible grade in the course to such organisations.
Finally securing internships and jobs depends on the number of openings around that time, and the particular needs of that organisation.
Course Fee
Rs. 5,900/- (until 15th June only)
Course Duration
8 weeks
Mode of learning:
Weekly Q & A based live sessions of 60 minutes duration. Recordings too will be made available.
Rigorously researched reading resources
An online forum to get your questions answered
1 self-assessment assignment
1 compulsory drafting assignment with personal feedback
Add-on benefits:
Get a completion certificates and merit certificates issued by Lawctopus Law School after the completion of the course.
Access to webinars around legal notice drafting, CV-building, and earning through freelancing.
Get internship opportunities with partner organizations (for the top-performing students in each batch).
Login
Accessing this course requires a login. Please enter your credentials below!