About the Course
When a law student lacks sufficient knowledge about the field of law and its potential opportunities, they may struggle to identify their interests and strengths, miss out on suitable internships or specialization options, and may even find themselves underprepared for the demands and expectations of the legal profession.
It is important for a law student to have knowledge about the field of law and its career prospects because it enables them to make informed decisions about their career path.
Understanding the various branches of law and the potential job opportunities allows them to align their interests, skills, and goals. Further, learning how to create a good CV and cover letter is crucial for a law student as it helps in presenting their qualifications, skills, and aspirations effectively to potential employers or educational institutions.
About Lawctopus Law School
Lawctopus Law School has taught a wide range of practical skills to over 10,000+ law students, young lawyers, professionals, academicians, and business people. Over 1000 students have rated our courses and the average rating is 92.6/100 call our online courses a 'warm' learning experience!
At LLS, our courses are developed by subject matter experts (practitioners and academicians) and these courses are a mix of rigorously researched reading modules, recorded lectures by industry experts, weekly live sessions by experts, assignments (with personalized feedback), special, add-on career webinars, and the now famous 'warmth and care' of LLS.
Structure of this Course
Module 1: Introduction to "A Legal Career Roadmap: Insights & Strategies" Course
An Introduction to the Legal Profession
Module 2: Succeeding in Law School
Navigating the Shift: Transitioning from School to College Life
Exploring Law School Activities: Moot Court Competition, Seminars, Workshops, and much more
Strategies for Success: Excelling in Legal Research, Writing, Examinations, and other Law School Activities
Module 3: Building and Crafting your Legal CV
Learn how to make a good CV to maximize your career opportunities.
Module 4: Planning and Acing your Legal Internships
Strategizing Your Internship Journey: From Research to Application
Mastering the Internship Experience: Networking, Learning, and Skill Development
Excelling in Internship Performance: Tips for Impressing Employers and Securing Future Opportunities
Module 5: Major Career Options in Law
Know all about the mainstream career paths in law, from litigation to corporate law, and gain valuable insights and strategies for excelling in each specialization.
Module 6: Other Career Options in Law
This module introduces various niche career options in law and provides practical tips and strategies to excel in the specialized fields.
Module 7: Unlocking Career Resources and Addressing FAQs in Law
Discover valuable online resources, books, and movies to enhance your legal knowledge.
Get answers to frequently asked questions about pursuing a career in law.
Module 8: Career Mental Models
Your thinking leads to actions which leads to results. Thinking in turn, is shaped by beliefs.
Know the 'beliefs' which lead to a powerful career
Compulsory Assignment [2-Pronged]:
Draft a professional CV to showcase your qualifications, skills, and experiences for career opportunities in law.
Draft a professional cover letter (email) for an internship/job application
Personalized feedback on your CV will be provided by our experienced faculty, ensuring that you present your qualifications, skills, and experiences in the most effective and impactful way.
Certification:
Certificates are provided on successful completion of the assignment. We are rigorous in our feedback yet liberal in our grading. We fail only where we see a lack of sincere effort. If you fail once, you have one more chance to submit your assignment.
Once you submit the assignment, you will receive your grades and personalised feedback (on the assignment) within 14 days of submission.
You will receive a merit certificate if you get the highest possible grade and a completion certificate if you get other grades
Details of the Course:
You'll have access to this course for 12 months from the date of registration.
And while you can complete this course at your own pace, we recommend that you complete this course within 4 weeks. Why's that? Because giving ourselves a fixed timeframe to complete things increases the chances of getting things done.
Course Fee:
INR 2400/-
Mode of learning:
Completely online and self-paced
Live Q & A session (60-90 minutes) once in 3 months
Recorded video lectures and sessions
Text-based modules and reading resources. Note: The reading resources' are selections from Tanuj Kalia's book 'Law as a Career'
Compulsory CV and cover letter drafting sessions
Online-based, faculty-monitored discussion forum for doubts
Placement Assistance
Lawctopus has tie-ups with many lawyers, law firms, and companies who publish their job and internship vacancies with us.
We are happy to introduce learners securing the highest possible grade in the course to such organisations.
Course Developers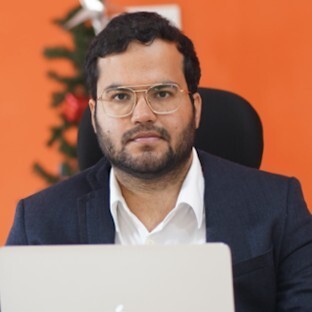 Tanuj Kalia, CEO of Lawctopus, graduated from NUJS Kolkata in 2013 with B.A. LL.B. (Hons.) and completed his M.A. in Law, Politics, and Society from AUD, Delhi in 2019. Tanuj started Lawctopus in 2010 which today is the go-to platform for law aspirants, law students, and young lawyers for their career growth requirements.
His keen interest in writing and the broad field of human development led him to author the book "Law as a Career," which serves as a comprehensive guide for those navigating the legal world. He started NoticeBard.com in 2017, and Lawctopus Law School in 2020, and has been inspiring countless individuals to pursue successful careers in law.

Mansi Mankotia, has graduated with B.A.LL.B (Hons.) from H.P. University in 2020, she pursued an LLM specializing in criminal law from NLU Shimla. Currently, Mansi is dedicated to advancing her expertise through a PhD in Law.
With a professional experience as an in-house counsel, she currently serves as a Learning Manager at Lawctopus Law School, contributing to the development and delivery of practical courses in law.
Login
Accessing this course requires a login. Please enter your credentials below!